Other Rates
Organisation Members can access the following non-UK Theatre negotiated rates below:
TV Excerpt Rates for TV Broadcasts
BPI/MU
Equity Singers Rate Card
PACT/Equity
These rates form part of agreements that have not been negotiated by UK Theatre. We are providing these rates for information only and are unable to advise on these agreements.
Agreements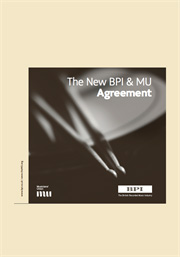 This content is restricted. The Employment Relations team are not able to provide further advice or information in relation to the rates or the terms of our Agreements to non-Organisation members of UK Theatre. Please login or register to get access. To find out more about how you can join UK Theatre, please refer to our Membership page.