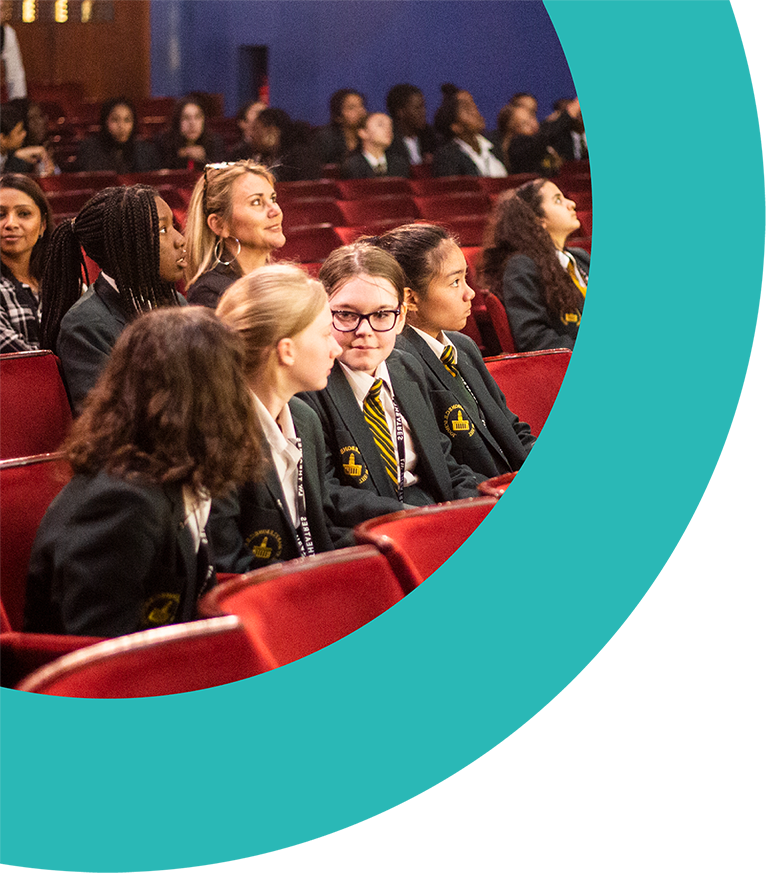 Every child has the right to experience and enjoy our country's culture and world-leading theatre, so we will be asking political parties to commit to providing funding and support for our aim in their general election manifestos – that every child goes to the theatre by the time they leave school.
The Society of London Theatre and UK Theatre believe that every child has the right to go to the theatre, to experience the joy and opportunity that it can bring.
This Autumn marks the launch of a new national advocacy campaign, Theatre for Every Child. In order to sustain our world-class reputation for theatre, we need to invest in our future audiences and workforce by ensuring every child has the chance to go to the theatre by the time they leave secondary school.
Once we achieve political support for this campaign, we will work in partnership with schools and theatres to ensure that our aim is delivered, especially in schools and communities where theatre trips are currently not possible.
If you're a SOLT or UK Theatre member
As part of our ongoing campaign, we want to champion the work already being done by our members. To highlight the work you are doing for children and young people, you can:
Posts using the hashtag will appear on a social wall on this page (coming soon).
There will be plenty of further opportunities to get involved as the campaign develops, and we will share further details with members soon.
If you're a school teacher or parent
Our campaign can only succeed with the support of as many schools as possible. Please sign up for campaign news using the form on this page, and encourage your local schools to do so, too.
More information on how your schools can get involved in the campaign will be coming soon. In the meantime, if you are planning a trip to the theatre, our Schools Theatre Guide will help you get the most from your trip.
In order to sustain our world-class reputation for theatre, we need to invest in our future workforce, as well as our audiences. To help your young people find out more about career paths available in theatre, check out these resources and events: